GMUFA Seeks Professional Officer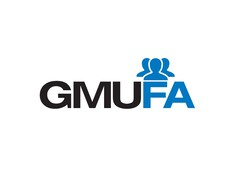 Professional Officer 
Grant MacEwan University Faculty Association (GMUFA) 
The GMUFA is seeking to hire a Professional Officer to work with a team to provide labour relations and related duties for approximately 1000 union members.
The successful candidate should have a minimum of 3-5 years of experience in labour relations. Experience will include knowledge of how to read collective agreements, facilitating dispute resolution, managing grievances with an understanding of the Labour Relations Code. Additional experience in any of the following areas of communications, data management, and strike experience will be considered an asset. A combination of education, training and experience will be considered.
The position can be full or part-time depending on the candidate's preference and their ability to fulfill the workload responsibilities.  Working hybrid is possible, however, most of the time will be on site at the GMUFA office. The salary range is $65,000-$95,000 FTE. The GMUFA seeks applications from candidates that are from equity deserving groups.  
Only candidates selected for interview will be contacted. Please send your resume to faoffice@macewan.ca by February 10th, 2023. The GMUFA is seeking a March 2023 start date which can be negotiable.