Laval Professors on Strike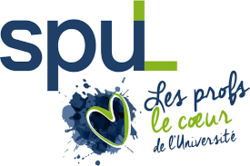 (Ottawa – February 21, 2023) More than 1,300 members of the Syndicat des professeurs et professeures de l'Université Laval (SPUL) have taken to the picket lines this week in their campaign for a fair contract.
Key issues are workload and salary as well as protection for academic freedom, collegial governance, and complement. Over the past twenty years, the number of full-time faculty has been reduced by 11% while student enrolment has increased by 26%.
Please click here for more information.