MUN Professors to Vote on Strike as University Prepares to Cancel Classes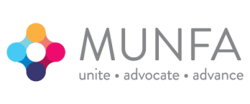 More than 800 faculty members at Memorial University are set to cast their vote toward a strike on Wednesday (January 18) , while the school expects the large majority of classes to be paused if it were to happen.
Contract talks between the university and the Memorial University Faculty Association, or MUNFA, stalled in December after taking place since June. MUNFA will vote on a strike on Wednesday from 8 a.m. to 8 p.m. NT.
Union representatives expect a strong majority in favour of a strike.
Click here to learn more.