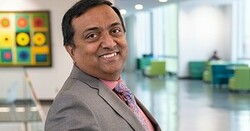 Rafat Alam is an economist and associate professor in the department of Anthropology, Economics and Political Science. Rafat loves to serve the university community and has been involved with the Faculty Association, department, faculty and university level committees and AGC for many years.
Rafat is a member of the current FANC. He also served on three different FANC committees after joining MacEwan University in 2006. The negotiated contracts of his three terms with FANC contributed to the transition of MacEwan as a university and improved faculty work conditions. Rafat has also contributed in the transition to the bicameral academic governance at MacEwan.
He was elected member of AGC for 2 three-year terms and vice chair of AGC for a year. In 2011-12, Rafat co-chaired the AGC review task team on faculty school council that led to the expansion of academic governance to the department and faculty level. He also served as a member of the 'AGC ad-hoc committee on faculty standards for the interim titling of assistant professor' in 2009-10 that developed and introduced the first ever MacEwan University Titling in 2009.
Rafat looks forward to contributing to the full transition of the University and GMUFA under the new PSLA.  
Michelle Malin is a Chartered Professional Accountant (CPA) and an Associate Professor with MacEwan University's School of Business.
Prior to joining MacEwan in 2011, Michelle worked as an auditor with Deloitte, a large, international accounting firm where she worked on audits for a variety of public and private corporations in Alberta. Later in her accounting career, Michelle specialized in income tax where she provided tax and estate planning services to individual and corporate clients.
At MacEwan, Michelle teaches taxation and financial accounting courses. Michelle also teaches post-graduate courses for the accounting profession in the CPA Professional Education Program (PEP).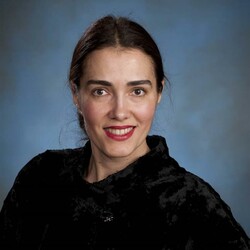 Dr. Natalia Khinkanina is a Chartered Professional Accountant (CPA) and an Assistant Professor with MacEwan University's School of Business.  
Natalia is committed to innovative research and teaching and has several years of experience as an auditor and accountant. Before joining MacEwan University in 2019, Natalia was an Assistant Professor with Concordia University of Edmonton and a Treasurer of Concordia's Faculty Association. 
Specific teaching and research interests include financial and management accounting, including managerial aspects for non-for-profit organizations. Natalia is an active CPA mentor, providing updates on the students' progress via the CPA Practical Experience Reporting Tool (PERT).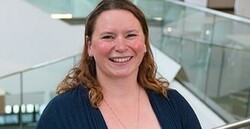 Monica has been a Lab Instructor in Biological Sciences since 2016.  She completed her PhD at the University of Alberta then a post-doc at Stockholm University.  Monica has served on the Biological Sciences Animal Care Committee and Safety Committee, been the vice chair of the Academic Women's and Gender Equity Network, and is known to be an outspoken advocate for empathy for students, faculty, and support staff. 
Monica has passion for addressing the issues that face all faculty, and knows that taking on a role on the FA board is an excellent way to support her colleagues.
Timothy Anderson has taught in Communication Studies since 2005, bringing his field experience in publishing and journalism/professional writing. He has served as sessional rep on FFAC Faculty Council. He has also taught at U of A (Extension), U of Ottawa (Music), and Metro and edited courses for Athabasca. Timothy has presented and/or been a panelist at conferences in USA, Greece, Canada, UK, and coordinates academic paper presentations for Music Conference Alberta. He has written books, plays, screenplays, and operas and received many awards for his work. 
Interested in non-traditional research dissemination, he worked with CRC Dr. Wendy Austin (U of A) on a national interdisciplinary CIHR-funded research project on moral distress in paediatric intensive care teams, leading to both a play and a film (Just Keep Breathing – 2014). 
Timothy was CAEA union rep for Livent's Far East Phantom Tour and has been a member of OPSEU. He has a certificate in voluntary sector management from the Schulich School of Business at York U, in addition to degrees in journalism/political science, music and creative writing.
Board experience: Alberta Music Education Foundation (current past chair) Prior board service: Alberta Playwrights Network (vp), Pro Coro Canada, Boyle Street Community League (secretary).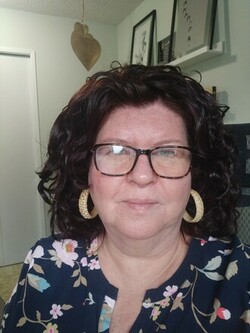 I have been a sessional instructor at MacEwan University since 1993 teaching with the Disability Studies and the Educational Assistant programs.
I am currently President of the Alberta Disability Workers Association where I have been a board member since its inception in 2010. As a MacEwan Alumni, I take great pride in the high-quality educational experience that we provide our students. This can only be achieved with stellar faculty at our foundation.
We need a strong association which advocates and supports faculty to do their best work.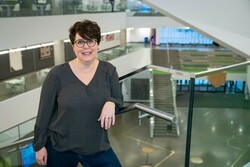 Leanne Topola graduated with a BA and BScN from the University of Saskatchewan in 1996. She spent many years as a community health nurse working with diverse populations in different contexts in Saskatchewan and Alberta. She achieved a career goal of being granted a Master of Nursing degree from Athabasca University in 2012.
Leanne has been teaching in the MacEwan Bachelor of Science in Nursing program since 2009. In those years she has taught clinical, lab and theory in years one, three and four. Collaboratively working with students is her passion while her teaching practices embody learning-centered approaches.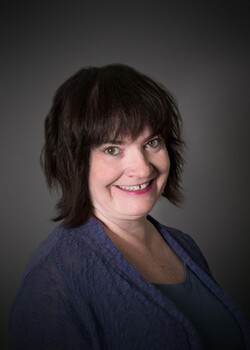 Jacqueline Devlin received her law degree from the University of Calgary in 1992. She was admitted to the Law Society of Alberta in 1993 and continues to be an active member (pro bono) of the bar.
Jacqueline has been an instructor at MacEwan University in the Paralegal Studies Program, School of Business since 1999. She has always had a keen interest in Employment Law and teaches both Employment Law and Legal Issues in the Workplace courses. She is also very interested in alternative dispute resolution mechanisms and has taken mediation and negotiation training with the Alberta Arbitration and Mediation Society.
Jacqueline has experience working with a variety of boards and tribunals. She has worked with the Metis Settlements Appeal Tribunal, the Fort Chipewyan Youth Justice Committee and is a Panel Member on the Community and Social Services Appeals Panels. She has been a board member of the Edmonton Social Planning Council and has been the President and Chair of two other non-profit organizations.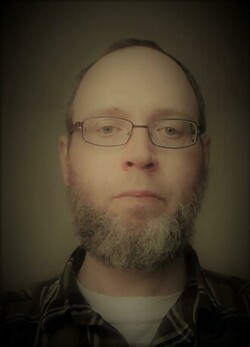 Michael Buhr teaches science and math in MacEwan's University Preparation program.  Michael served as Head Instructor of University Preparation from 2017 to 2020.  As Head Instructor, he was a member of various hiring committees and coordinated the submission of Science 30 for approval by the Provincial Academic Upgrading Committee.       
Michael has been a member of Academic Governance Council (2016 – 2018), Academic Governance Council Executive Committee (2016 – 2018) and Academic Planning and Priorities Committee (2018-2019).   
Michael is currently a member of the School of Continuing Education Executive Committee and Joint Work Site Health & Safety Committee.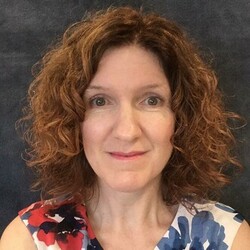 Bio Coming Soon!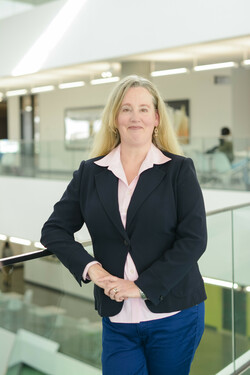 Jennifer Spencer is a long term Sessional in the Theatre Department. She is a Director, Actor, Playwright, and voice and text coach. She has served as the Music Theatre Performance Sessional Representative on the Department of Theatre Council for over three years, and served two elected terms as the Sessional Representative for FFAC Council.
Jennifer also served on the formation of the Faculty of Fine Arts and Communications' Equity, Diversity, and Inclusion Action Committee. Her article "Performance Arts Training in the Era of #metoo" won Forum Article of the Year from VASTA, the Voice and Speech Trainers Association.
Jennifer was the first woman, and artist, to chair the board of Workshop West Playwrights' theatre, and is one of the few women and artists across Canada to do so.