The Christenson Family Centre for Sport and Wellness has some of the best facilities in the city, and it's right here at MacEwan. It hosts a large fitness area featuring two drop weight areas, half racks, Olympic lifting platforms, strength and cardio machines; a six-lane 25-metre pool with teach area and a 40-person hot tub; a beautiful three-court gymnasium; steam rooms; and fitness and spin studios. The diverse range of classes can suit any person of any fitness level. 
Sport and Wellness offers membership programs and employee-only program courses. Faculty can use their Access to Learning Funds to pay for these programs, fitness courses, personal training, swim lessons and athletic therapy.
Course fees can be covered under your Access to Learning fund up to a maximum of $1,100 per fiscal year (Apr 1-Mar 31). The Access to Learning Activities fund is available to all MacEwan University employees, including:
casual employees working a minimum of 910 hrs/year
sessional instructors who have had five sessional appointments
Please click here for more information.
Unique Collaboration and Innovation
The MacEwan University Health Centre (MUHC) is a unique collaboration between the University of Alberta, Department of Family Medicine and the MacEwan University. 
MacEwan students, faculty and staff have access to comprehensive physical and mental health care, including disease prevention, health promotion, acute care and chronic care at the MacEwan University Health Centre (MUHC).
The centre provides comprehensive physical and mental health care, including disease prevention, health promotion, acute care and chronic care. The centre offers one-stop access to medical teams led by senior physicians, supported by primary care nurses, medical assistants and mental health professionals. The teams are supported by a full range of allied health disciplines including dieticians, pharmacists and referral screening coordinators.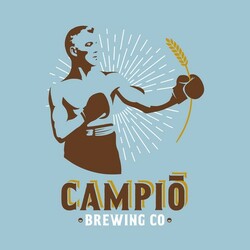 GMUFA Members receive 20% off all regular priced items at Campio Brewing Co. This includes dine-in and take-out orders on food, drink, off-sales, and merchandise from their location on 105 Street.  
A MacEwan ID card, a business card, an email to/from your MacEwan address, a course syllabus with your name on it, anything that demonstrates your faculty status at MacEwan will be accepted as confirmation of membership.
Campio has been in operation since 2019. They offer a wide range of beers brewed on site and their menu is outstanding. Just a short walk from campus, this is a great option for faculty looking for a quick bite before class or for unwinding with colleagues at the end of the work week.
Save more with TD Insurance

Take full advantage of your Faculty Association of Grant MacEwan University membership with privileged access to the TD Insurance Meloche Monnex program, which provides savings through lower preferred insurance rates. You'll also enjoy the outstanding customer service you deserve, with knowledgeable representatives who are always ready to help.

Take advantage of your group privileges: You could save $415 or more when you combine your home and auto insurance with us.

We have been serving thousands of professionals like you for more than 65 years. We would be pleased to count you among our many satisfied customers.

Heading out to the airport to attend a conference, to visit family or to take a vacation?  Take advantage of our partnership between the GMUFA and Park N' Fly Airport Parking and receive a parking discount.
All you have to do is sign up for the Park 'N Fly Rewards Program. You'll receive a Park 'N Fly Rewards card for doing this. Just bring this card with you when you want to park at the airport.
The Park 'N Fly Rewards Card will give you:
online enrolment
automatic corporate discount
earned Park 'N Fly Rewards points on every stay
automatic Aeroplan Miles (members earn 50 percent more Aeroplan Miles)
personalized online homepage

you can view parking activity and points earned to date
you can redeem points for FREE days of parking
How to Sign Up for a Park 'N Fly Rewards Card
Contact GMUFA Office at FAOffice@macewan.ca to request access to our special corporate rate ID code, which you'll need for signing up at the Park 'N Fly website.
Great news...join GoAsAGroup Perks for free to access exciting deals on GoAsAGroup.com. 
Save & Have Fun - Enjoy discounted offers for: Attractions, Events, Travel, Golf, Dining, Health, Services and Shopping.
Join by selecting this link: app.goasagroup.com/gmufa (You can use a personal email address).
Their system will send you an email to verify the account set-up. To complete that step, simply click the link in the email and then login.
There's no membership cost, so you can also invite your friends and family to join and use the service as well. 
We hope you enjoy GoAsAGroup!