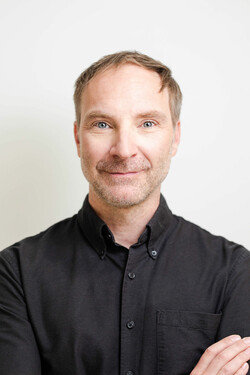 Darren has been a faculty member with MacEwan for twenty-two years. He initially worked as a sessional member in the Acupuncture diploma program for ten years while maintaining a private practice. In 2011 Darren moved into a tenure-track position and shifted his career focus from clinical life to teaching. While in the acupuncture profession, Darren gained experience in advocacy work through roles in the provincial professional association and the regulatory college. Through those experiences, Darren witnessed the importance of providing professionals with a formal voice in the workplace.
His current role as a Department Chair has broadened his understanding of University operations and academic governance.
In the role of Faculty Advocate, Darren contributes to the GMUFA in supporting his colleagues and assuring the collective agreement is applied consistently.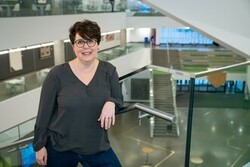 Leanne Topola graduated with a BA and BScN from the University of Saskatchewan in 1996 and a Master of Nursing degree from Athabasca University in 2012. Her passion for the profession of nursing lies in two distinct areas. First, in community practice with extensive experience working with diverse populations in various contexts in Saskatchewan and Alberta. Secondly, in education, as supporting the future of nursing and pursuing teaching excellence aligns with her core value of lifelong learning.  
Leanne has been teaching in the MacEwan Bachelor of Science in Nursing program since 2009. In those years she has taught clinical, lab and theory in years one, three and four.
She intentionally seeks service opportunities that align with her leadership attributes and values re:advocacy.